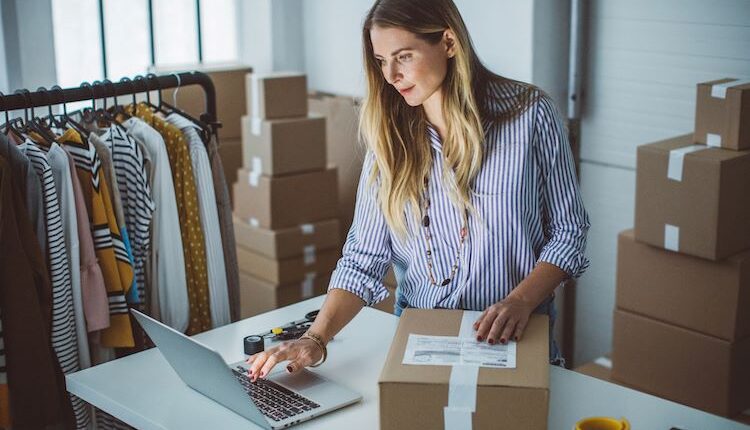 4 Reasons Why The Future Of Business Lies In Ecommerce
E-commerce platforms are brimming with opportunities for customers, startups, MSMEs, and large-scale businesses. The reason behind this uprise is simple, the pandemic situation that leads to an increase in the rate of online customer base. Consumers have understood the sweet taste of shopping from the comfort of their homes, and they are not going to give it up so easily. After all, convenience matters because the consumers are at liberty to find whatever product in real-time without having to worry about social distancing, going out, and interacting with people. The pandemic has made it quite evident that the importance of eCommerce sites in today's life is consequential.
An eCommerce site is open to consumers 24*7, which means if you have an online store, your products or services are available to your customers round the clock. This also means that you can sell your products/services to the clients sitting in every nook and cranny of the country, and they can buy it at any given point in time. The eCom sector is ever-evolving and has innumerable rewards in store for business owners.
During the pandemic, it was pretty clear that businesses that could create a rock-solid online presence survived the competition while the ones with little to no online footprint had to suffer the whip of the pandemic. Looking to buy a product of your choice? Check out the top eCommerce sites in USA today.
Now, let us tell you the 4 reasons why eCommerce will be the future of business:
The world will see a rise in the rate of eCommerce purchases: Online sales have already witnessed a spike during the pandemic situation. In fact, statistical data shows that retail sales experienced a 6.2% reduction. But, this dip was managed well with retailers who also have a massive online presence because online sales went up by leaps and bounds. Businesses gradually understood that the best will survive in the market. And the best is eCommerce right at this moment. The exponential growth of the sector is promising. In fact, future predictions show that it will continue to maintain the trend. So, the time is ripe for businesses to enter the eCom domain.
E-Commerce platforms offer financial support: Where many offline retail shops had to shut down, shops with considerable online presence continued to rule. E-commerce acts as a perennial source of revenue. Many people are still working from home due to the stringent rules and restrictions. They entirely rely upon online shopping. In fact, the customers love the safety that comes with online shopping (a pain-free shopping experience, no social distancing, no close contact with anybody, and so on). Many young talents are getting jobs due to the rise of this sector. Companies always look for candidates that suit their requirements and have the necessary skill set to work in this set-up.
Online acquisition is on the rise: Today, businesses are heavily banking on the "digital-first approach." As a result, many online channels came into being that offer brands to advertise their products and services. Effective marketing through any e-commerce platform will help entrepreneurs and business owners to boost their brand identity and reach. Hence, many brands have already started capitalizing on online acquisition channels. Statistics showed that countries that faced the blows of COVID-19 the most led to a rise in communication by 50%.
The eCom sector is a sustainable business model: Currently, around 22.55% of the total world population shops online. Incorporating the eCom business model would mean you can ensure a steady flow of revenue generation. Being on an eCom platform means you are visible to your customers 24*7. Millions of people would be looking at your business and the services you offer. Hence, you always have the freedom to improve your clientele list and reach out to more people who might be interested in your product or service. The correct usage of software systems and leveraging the power of technology can help you ensure a better future for your enterprise. The customer data that you will fetch can help you fine-tune your marketing strategy.
Conclusion 
Entrepreneurs of today need to be present on the eCommerce platform. Remember that people always look for more, and maybe what you are selling is just the thing millions of people might be looking for.